Eastlake North High School


78, 79, 80, 81, 82, 84, 85, 87, 88, 89, 94, 99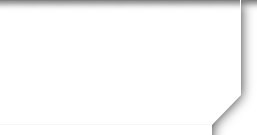 Lilly Lipscomb
Profile Updated:
July 25, 2016
| | |
| --- | --- |
| Residing In | Idaho Falls, ID USA |
Children
Cody, age 27
Chase, age 26
| | |
| --- | --- |
| Occupation | Retired Medicaid Fraud Investigator |
| | |
| --- | --- |
| Military Service: | Navy |
Grandchildren
Hunter Logan, July 2007
Raelynn Lilly, July 2012
Riley Catherine, June 2015
Tessla Marie, Oct. 2015
#5 Grandbaby due Nov. 2016
School Story
My senior year, my friend Michelle and I went out 'TP-ing' with the soccer team. We were doing this house one night when the police came. Everybody took off running in all different directions. We jumped a chain link fence and landed in a huge mud hole and got totally drenched. We ended up having to hide out for awhile before we could make it back to my car. We were all wet and freezing. The whole time we were trying to be quiet but couldn't cuz we kept busting out laughing at each other.
Words of Wisdom
It's not about waiting out the storm... it's learning to dance in the rain.
Favorite Hobbies
Riding motorcycles
Suduko puzzles - these are terribly addicting!!!
Camping, Riding 4 wheelers, and such. My most favorite thing to do (other than play with my grandbabies) is to pack a lunch, jump on the 4 wheeler and ride all day up in the mountains and do some target shooting, there has to be at least one good mud hole though!
Favorite Music
Still love the 80's music.
Country
Favorite Movies
Gone with the Wind
The Shootist (John Wayne)
Pure Country (George Straight)
Grumpy Old Men
Posted on: Feb 13, 2019 at 4:33 AM