Eastlake North High School


78, 79, 80, 81, 82, 84, 85, 87, 88, 89, 94, 99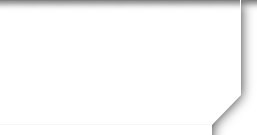 Scott Buchan
Profile Updated:
September 13, 2009 | | |
| --- | --- |
| Residing In | Chesterland, OH USA |
| | |
| --- | --- |
| Children | Robby-18 , Alicia-16 |
Yes! Attending Reunion
Grandchildren
No,Thank God
Pets
2 dogs, 2 fish tanks,f ire belly toad, , 1 king snake ,1 tarantula.(My daughters snake and spider)
Comments
Ive been married for 20 years to the best woman anyone could ask for.We've been through so much since we been together,and I wouldn't trade it for anything.
School Story
It's so sad hearing about all the people we have lost since graduation,and the loss of our lead singer in '95, Dan Montesano.
You think school sucks waking up every morning,but everyone here wished they were back.
I'd have to say 12th grade was the best for me, even I finished with a 3.5!
Words of Wisdom
Strong believer in Karma. Yes it does work.
Don't get pissed at the little things.
Family and Friends are more important than a job,cars ,houses or anything.
Be yourself,nobody likes fake people.
Don't make fun of the less fortunate,in one way or the other,you WILL be in their shoes.
Be nice!
Favorite Hobbies
Spending time with my family, Playing Guitar.
Going to do more with the clan,realizing now that life is definately too short.
Music,learning about our surroundings,Global Warming,etc....Were in deep shit, Helping out people when I can.
Favorite Music
Became friends with Mushroomhead through the years, a Lot of Indi bands around the area.
Children of Bodom,Black Label Society,Ozzy are probably top of the list. Still a Metal head,always will be. 80's Metal,Cinderella has to be my favorite,Motley Crue,met them 3 times in '84.
I'm ranting,sorry lol, Jimi Hendrix,SRV,Classic rock,blues.
Favorite Movies
Natural Disaster, Horror, Mob, War, Infantile Comedy, Pixar, pretty much anything worth watching