Eastlake North High School


78, 79, 80, 81, 82, 84, 85, 87, 88, 89, 94, 99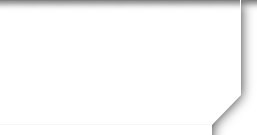 Carin Campbell Delzoppo
Profile Updated:
April 11, 2014
| | |
| --- | --- |
| Residing In | Brimfield, OH USA |
| | |
| --- | --- |
| Spouse/Partner | Mike Delzoppo |
Children
Daniel, born 1990; Michael, born 1992; Samuel, born 1997
Step children Mike Delzoppo Jr, Isabelle More…

Delzoppo (1995), Henry Delzoppo (1997), Carmen Delzoppo (1999)
| | |
| --- | --- |
| Occupation | Pediatric Nurse Practitioner |
Pets
Blue-Headed Pionus named Zazu
Cat- Agape Mu (don't ask)
Comments
I went to the University of Akron and graduated with my BSN degree (RN). I began working at Akron Children's Hospital in 1987 while I was still a student and I have been there ever since. I got married in 1988 and we started a family. By 1990 I had my first son Daniel, 1992 had my second son Michael and 1997 had my third son Samuel. They have all been healthy boys and I am thankful for that. We have lived in a few homes throughout Akron, moving every 5 -6 years or so. We have lived in our current spot (Mogadore) since 2001 In 2001, I went back to school part time and got my Master's Degree in Nursing (2006) and sat for the Pediatric Nurse Practitioner exam. I continue to work for Akron Children's but now as a Pediatric Nurse Practitioner.
School Story
I enjoyed high school in general and have fond memories. I do recall skipping study hall with Connie Daniels and going back to her house for some "beverages" and returning to 8th period to practice song and dance routines for Varsity Singers. We didn't fall down, pass out or anything crazy but it was a fun class that day. We probably giggled a little more than usual. Pretty lame, huh?
Words of Wisdom
Treat others like you would like to be treated.
Favorite Hobbies
My children.
Crossfit
Horse back riding lessons
Ballroom dance lessons ( as soon as I get Mike onboard!)
I am finally getting to do some traveling!!!
Favorite Music
A Variety, but not gangster rap.
Favorite Movies
The Godfather Trilogy
Dirty Dancing
Austin Power's x 3
Toy Story, Monster's Inc., Cars