Eastlake North High School


78, 79, 80, 81, 82, 84, 85, 87, 88, 89, 94, 99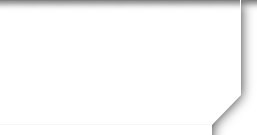 Patti Shank Bartlebaugh
Profile Updated:
March 31, 2009 | | |
| --- | --- |
| Spouse/Partner | Scott bartlebaugh |
| | |
| --- | --- |
| Children | Ame,born 1992; Hannah born 1994 |
| | |
| --- | --- |
| Occupation | Diabetes clinical Nurse specialist |
Yes! Attending Reunion
Pets
Carol-dog
Coco-cat
Oscar-cat
Comments
I graduated from University of Akron 1/85. Scott graduated in May of that year and we married one day after the 6 year anniversary of our first date. Two days later we moved to the San francisco bay are,where Scott has a job with Dow Chemical. I went to University of CA, San francisco and got my masters in Nursing. I started working at the VA ,doing Diabetes Education and I am still there. They have been very accomadating and I have worked part time since Ame was born.
Life is busy, with both girls playing competative & High School soccer (Scott coaches Hannahs team). Until this year they also swam in a recreational league and for High School. I have been a taxi driver for the girls,but that has slowed down now that Ame has her license
I keep busy as a Girl Scout leader and with my chuch(Brentwood United Methodist). I am currently completing my training as a Stephens Minister.
My parents (and Scotts too) still live in the same house-we usually get back to Ohio at least once a year-its funny how it changes but stays the same-I still think of Willowick as my home,but I am coming to realize that Antioch is my childrens home.
Favorite Music
The girls have convinced me that Alternative Rock has alot to offer. Gas Light Anthem, Metro Station and many that I dont know the name of.
Took the girls to se Weezer and had quite an experiance.
Still love Bruce and will be taking the girls (and Ames Boyfriend) to see him for the 3rd time, this week!
Have come to appreciate the blues.
Many other types depending on my mood