Eastlake North High School


78, 79, 80, 81, 82, 84, 85, 87, 88, 89, 94, 99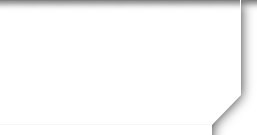 Joe Koran
Profile Updated:
March 25, 2009
| | |
| --- | --- |
| Residing In | New Market, MD USA |
| | |
| --- | --- |
| Spouse/Partner | Kim Somsen Koran (Lake Catholic - 1987) |
Children
Those I am aware of, 3. You see, my college years are a bit blurry and my father used to send me fathers More…day cards in the middle of the year to bust my chops.
But I digress...My 3 are Ana Rose (8 going on 18), Joseph Albert (6 and named after my late father Albert Joseph - I don't have the ego for a junior) and Erik Dylan (4 and if he was the first, he would have been an only) Yes they are young, but they keep me young and in my first marriage, I chose the "DINK" lifestyle.
| | |
| --- | --- |
| Occupation | VP of Business and Product Development |
Yes! Attending Reunion
Grandchildren
Not for many years I hope.
Pets
We have two dogs. Mandy is a 110 lb lapdog. She's a Golden-Doodle that is not golden at all. The newest is a 12 lb Bichon and Appen Pincer mix we call Harley. Yes he has a leather Harley collar and is scrappy little guy. Mandy is 4 and Harley is only 8 months.
Comments
Since 1980 I attended both Defiance College and The University of Akron.
The best thing that happened in my college life (besides the promiscuity) was my internship at WMMS. Working at MMS from the summer of 1981 to Spring of 1982 was amazing. That was the time when radio had value and MTV did not exist. Real radio was an artform. Jeff and Flash in the morning, Matt the Cat mid day (Coffee Break Concerts on Wednesdays), Kid Leo in the afternoon, Denny Sanders, Betty Korvan especially on the weekends (Maggot Brain at 1am Sunday morning) BLF Bash overnight, Len Boom Boom Goldberg, Dia Stein. The people were amazing. The people I met were world class. I recently on a trip back to Cleveland for work picked up John Gorman's (G-Man) book about WMMS during the "glory years". Right on the money. There will never be a time like that on radio again and we should all feel lucky to have lived in a place to appreciate it. That's when Cleveland really "rocked".
Bored with Ohio I went to Phoenix to "find myself" in the desert. I came back to Ohio and began working in the Seafood industry for a distributor in Cleveland and am still in that industry. My sales territory was in Columbus so I traveled constantly there as my 1st wife worked for the same company and sold in Cleveland. After the divorce I moved to Columbus and got remarried. 5 years later we began producing offspring. We moved to Cincinnati with a promotion with another company and then to Syracuse with a promotion with another company. We now live in western Maryland (the result of another promotion) in the Catoctin Mountains an hour north of Washinton DC and an hour west of Baltimore. (No Ravens allowed here) We live in a "planned community" which means simply that the Stepford wives are everywhere. The company in currently work for is based out of Los Angeles and is the largest seafood company in the US. I spend a week each month in LA and work out of an office in my home in Maryland. I travel now about 60% of the time. While I worked in Columbus, the Food Editor of the newspaper gave me the nick name "Joey da Fish". 20 years later, most people in the industry know me by that name. I am one of the top seafood experts in the country for the oldest industry in the US and yet most people don't know a whole lot about it. Perhaps it's the fact that the industry is still a "pirates" industry and not governmnet controlled like the other protein industries is the reason I am hooked. (poor pun is an occupational hazard)
I started losing my hair in 1981 and proudly sport a 6 inch part. Since the children have arrived, the grey has completely taken over; thanks kids.
School Story
There are many things I remeber that I don't feel comfortable writing about, but they are great memories.
Some notables that can be shared include:
-Mr. Smith's Wine Tasting Video
-Mrs Hostetters "The Writer" class. Classic.
-Bartering for library passes in ways that today would be on 20/20.
-Helping with the "Send Mr Smith to Washington" Senate campaign in the fall of 1979. He should have won!!
-Having a late arrival and early release schedule was a great benefit.
-Mr Cody's Art Classes still provide useful insight for me today with teaching my kids art skills and with my photography. (having the classes 1st and 2nd period was a real plus...especially if I chose to get "inspired" before school!)
-Finding a reason to go to my car at 11am on Wednesday mornings to hear the Coffee Break Concert on MMS.
Words of Wisdom
Youth is wasted on the young.
Favorite Hobbies
Photography (Black and White on film), golf, watching football and hockey. Baseball is a good distraction at times. I used to fish, but have not since I really became imersed in the seafood biz.
Favorite Music
Classic Rock and Roll.
Van Morrison, Bruce Springsteen, Pink Floyd, Patti Smith, Rickie Lee Jones, U2, Pearl Jam, Foo Fighters, Led Zepplin, Yes, Lou Reed and any other from a time when music had so much to offer. Granted, Pearl Jam and Foo Fighters are more recent, but they get it.
Favorite Movies
The Pope of Greenwich Village
The Godfather 1,2 and 3
Goodfellas
Animal House
Pulp Fiction
African Queen
Casablanca
The Song Remains the Same
My Favorite Year
Creator