Eastlake North High School


78, 79, 80, 81, 82, 84, 85, 87, 88, 89, 94, 99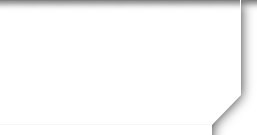 Lawrence Schneider Schneider
Profile Updated:
May 2, 2018
| | |
| --- | --- |
| Residing In | Swartz Creek, MI USA |
Children
James, born 1990
Thomas, born 1992
Katherine and Kimberly, born 1995
| | |
| --- | --- |
| Occupation | Specimen Processor |
Yes! Attending Reunion
Comments
Most of my "adult" life was being a stay at home dad for my kids (14.5 years). Between 1979 and now, I've had various jobs and titles. Some include a brief stint in the Marines in California, a member of the International Brotherhood of Electrical Workers, community theatre in Texas, and being a surveyor in Michigan.

Currently, I am a specimen processor for McLaren Homecare group. I spend most of my free time playing chess at the Flint Library as a member of the Flint Chess Academy. I also attend auctions in the Flint area to increase my Golden Book collection, and spend whatever time I can with my four children (who are always busy with life!).

At this time, my twin daughters Kim and Katie are in Macomb Community College finishing their basic requirements; Thomas just graduated from Michigan Technology with a B. S. in Chemistry; James graduated from ITT (Troy, MI) and found a job in computer language development.
School Story
Most embarrassing moment was the time I imitated Mr. Reuben in physics class complete with white wig and bowtie when he walked into the classroom. He handled it well, and over the years I've realized how stupid that was on my part.
Words of Wisdom
Never be the only man in an office of women!!

In all honesty, the best words that I can say is that every night before going to bed, think of at least 5 things to be grateful for that happened during the day, even if they're silly. Eventually you will discover the real ones that count.
Favorite Hobbies
I go to auctions, antique stores, flea markets, garage sales, and Salvation Army Thrift stores in search of treasure to re-sell on local internet auction sites (not EBAY).
I watch very little TV (and no sports what-so-ever), listen to audio books and read whatever is put in front of me (King, Evanovich, Koontz, Cussler, Luden, and more).
I also spend as much time as I can with my kids (three of them live with my ex-wife) by taking them places and playing games with them.
Favorite Music
Almost anything except hip-hop or rap.
Favorite Movies
Blazing Saddles, Animal House, Trading Places, The Naked Gun Series, Austin Powers, Back to the Future, The Matrix, Big Fish, Artificial Intelligence, Somewhere in Time, and The Green Mile.