Eastlake North High School


78, 79, 80, 81, 82, 84, 85, 87, 88, 89, 94, 99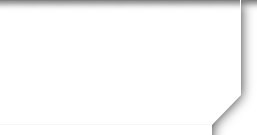 Ellen Urwin Tavcar
Profile Updated:
March 23, 2009
| | |
| --- | --- |
| Residing In | Sparks, NV USA |
| | |
| --- | --- |
| Spouse/Partner | Boris Tavcar |
| | |
| --- | --- |
| Children | Zachary-6/6/87; Nathaniel-7/19/88; Jacob-12/6/96 |
Yes! Attending Reunion
Comments
I moved to Reno in 1981 to live with my older sister Jane. I worked as a cocktail waitress and Jane owned a cigarette girl concession for many years. I worked for her for 13 years. i met my husband in 1985 and have been married for 22 years. We have 3 boys. I stayed home for a few years without working and in 2001 I worked again as a cocktail waitress and then transferred into dealing 21, roulette, and Pai-Gow in May of 2007.
School Story
I have great memories of school. I hung out alot with Annette Rendina ( Misconin) and Lisa Wogenstahl ( Hadden ). When playing basketball, I hung with Debbie Kajfez. I remember all the great teachers. the one I remember most is the handsome Mr. Buetel. I heard he ended up marrying one of his students. I remember going to alot of the football games with Kelly Whelan, Sue Siders, Peggy Collins, etc.
Words of Wisdom
My oldest boy was diagnosed with leukemia in 2001 and is a cancer survivor and I really realized how precious life is. I always try to keep in touch with school friends still to this day. Even if it's just a card to tell them that I'm thinking about them. i know life can be very busy and crazy sometimes, but always stop and take the time to hug the ones yu love and tell them that you love them.
Favorite Hobbies
i love to exercise. i try to work out every day. I'm a member at gold's Gym and try to go at least 5 days a week. I usually swim on the weekends with my 12 year old son. There's a basketball court there too and I try to play a couple days a week with my co-worker Diane who is also from Ohio and used to work in the summer at Cedar Point.
Favorite Music
I don't know why I love hip-hop music so much. I think it's because my 20 year old teaches hip-hop classes and every day in the backyard he would choreograph a bunch of different dances for his up and coming classes or shows he's in and I would try to dance along with him. He would laugh at me because i usually dance like a stripper. ha ha ! I also love Rock and Roll. My 12 year old son is in a band called the "Full silver Band" and he plays drums like his dad. At rehearsal their learning alot of Led Zepplin songs and Journey.
Favorite Movies
I love alot of love stories and action movies. i love Kate Hudson movies and any with Will Ferrell. Some of my favorite are "How to lose a man in 10 days." I loved "Under the Tuscan Sun." I really love "The Notebook."
Posted on: Apr 24, 2017 at 6:01 PM
Happy birthday Joy! Are you on Facebook?
Posted on: Aug 09, 2016 at 4:33 AM