Eastlake North High School


78, 79, 80, 81, 82, 84, 85, 87, 88, 89, 94, 99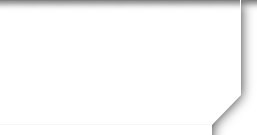 Deborah Steigauf Boston
Profile Updated:
May 15, 2013
| | |
| --- | --- |
| Spouse/Partner | Glenn Robert - 1983 Graduate From Stow, Ohio |
Children
Liam Robert Boston
BORN: June 27th. 2003 (6 weeks early)
Liam is named in memory of my dad who More…

passed away in May of 1994.
| | |
| --- | --- |
| Occupation | Infant/Toddler Child Care Worker |
Comments
I am a mother of one fantastic little boy. Who is the center of my my world. He is my heart and I take every oppertunity I get to spoil him rotten. I am lead PTA head class party planner for his Kindergarden class and volunteer for as many PTA social oppertunities as I can. I have been working in the child care feild since 1985 and still love and enjoy working with small children to this day. I have been married since May of 1991 and love my husband more now than I did the day I married him. He is the greatest and with out him I would not be the kindhearted caring person that I am today.
Words of Wisdom
I love my parent's very much. Only it wasn't until after my fathers passing did I realize this. The saying you don't know what you have until it's gone is oh so true. My father and I always had a fire & ice relationship and now that he is gone I miss him so much and now that I am a mom, I have a new found appreciation for my parents. My son is my heart and I hope it will always be able to stay that way, My mom and I are now the closest of friends. I see her as my little gaurdian angel who helps me to find my way in tough times. I have a very charmed life and I love everything about it.
Favorite Hobbies
I love scrapbooking and gardening.
Going to Drag races and car shows with my husband and son
swimming - boating - just about anything that involves water. makes me happy. I miss living by the lake and going to Mentor headlands beach to hang out. Niagra Falls is my favorite vacation spot. Jamaca and Hawaii are second.
Renting and watching movies the scarier the better. Spending time with my family. Girls night out with old school college friends.
Favorite Music
Collective Soul - Creed - Coldplay - U2 - Bon Jovi
Beyonce - Rhinna - Fergie - Kid Rock -
Lenny Kravitz - Matallica (Some not all) Scorps - Journey - Heart - Ac/Dc - Ozzy (some not all)
Pretty much will lsiten to any kind of music with an open mind.
Favorite Movies
Favorite Shows: Dexter - Weeds - Nip/Tuck - True Blood - Breaking Bad - Client List - Army Wives - The Walking Dead - Grey's Anatomy - Scandal